Congratulations! You've just launched a shiny, new website and you're sitting back waiting for the flood of customers to come in. Unfortunately, it's going to take a little while for that to happen, and there are a few more things you need to do. We'll walk you step-by-step on 3 things you should do right now for your website.
3 Things You Can Do Right Now To Get the Most Out Of Your New Website
Let's pretend that you're a plumber and you've just built a new website. We'll walk you through a few things you can do to make sure you get found online.
Implement (or Create) Short and Long Term Keyword Strategies
Short Term
You want to make sure that people are finding your website for the right reasons, which means your website should be keyword rich. If you're a plumber, make sure you say plumber throughout your website so Google (and other search engines) know what you're about. This will help immensely with SEO.
You should have a focus keyword designated for each page within your site. Have pages for bathroom plumbing, kitchen plumbing, garage plumbing, etc. Make sure that the URL of each page includes those specific keywords.
Create a plan to create consistent content to add to your site. Blogs are a great way to bring people back to your site over and over again, and to get to know you as an industry expert. As a plumber, you have so much knowledge to share, and you'll build trust among potential clients.
Long Term
Who will be responsible for creating new content for your website? Figure out the best way to make that happen – whether you're setting aside time to write it yourself, or you're working with a company to outsource it. Adding new content will keep your site fresh, and having more web pages indexed by Google will help you be found more often.
Indexed – With a new website, or web page, Google "spiders" will crawl around your website in order to determine what your site is about. Once they do that, they'll start to show your website or web page in search results when they think it's a good fit for a search query. This is why it's so important to have strong focus keywords on your website, each web page, and within blogs. You want to be found by the right people!
Make Friends With Google
We mentioned before that your website should be talking to Google, and there are a few easy ways to make that happen.
Add Google Analytics to your site. Once you do that, Google will start to crawl and index it. So you get the bonus of having your site showing up sooner, as well as having access to data that will help you make future marketing decisions regarding your website. As a reminder, make sure that your URLs are keyword rich, which will make Google's job that much easier indexing you.
Use Google Search Console to monitor how your website is showing up in rankings. You'll be able to easily submit new content for crawling, or remove any content that you don't want showing up in search results.
Make sure that you claim your business listing with Google My Business. Create an account and take ownership of your listing, which will give you access to update your business hours, address, phone number and more. When someone Googles you after that, they'll see up-to-date information about your business. You'll also be able to see and respond to any reviews that people make through Google!
Add Your Site To Directory Listings
We mentioned above that it's helpful to have your website link on other reputable websites. As a plumber, you could create a listing on websites like YellowPages.com, Yelp.com and HomeAdvisor.com. Create a profile, and add your business information, including your website. Then you'll have well-known websites sending you traffic as well as telling Google that you're legit.
Not sure where you should list your business? Do a Google search for your type of business and your location, and you'll see sites come up that include listings for that kind of business. Those are the sites you want to be on. Also think about Chambers of Commerce and other local organizations where your clientele may already be looking.
One last thing! Start to share your web pages on social sites. Search engines keep an eye on traffic that comes from social, so the more you share (and the more that other people share) the higher you'll rank in search results.
That seems doable, right? If you get stuck, let us know how we can help.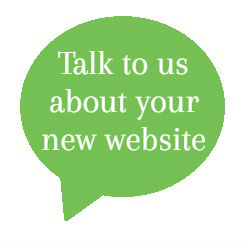 Joe built his first website in 2003. Way back then, he moved his Real Estate company into email marketing and then social media marketing on MySpace – yes, you read that right – MySpace. Since then, he's stayed immersed with all digital marketing channels and is a guru at 'all things Google.' Analytics, SEO and simplifying/optimizing complex sales funnels are his passions in the digital world, while his daughter, fishing, and various non-profits rule his free time.