"How often do I need to post on social media?" is a question we get a lot, from all of our clients. The optimal number of posts will be different for every company, but over the years we've narrowed it down for each platform to what we consider to be the "sweet spot".
This Is How Many Times You Should Post on Social Media, Per Day
Facebook
In the 10 years that I've been doing this, I've found that posting 2-3 times per day on a Facebook page is the best way to see continuous growth and engagement. For many people, this is a lot and it becomes overwhelming to think about. Our advice is to create a content calendar for yourself and start plugging in things you want to share. Blog posts, coupons/specials, events you're holding (plug those into the event day, and then start plugging it in every 4-5 days for a month leading up to your event), photos of your staff, etc. Before you know it, you'll have more content than you thought possible!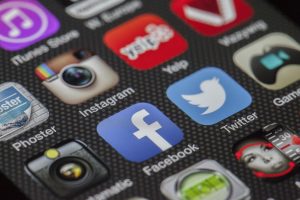 Twitter
If you're using Twitter, this is a platform that you have to spend a bit more time on. Sites like Hootsuite and Tweetdeck can help save some time with their scheduling feature, but you should be aiming for 5-20 tweets per day. All of the content you share on Facebook can also be shared on Twitter, and then add in retweets, conversations with people and tweets in trending topics, and you'll have plenty to work with.
Instagram
If you have photos to share, then you should have an Instagram account. Plan to post at least 1 photo per day on your account. Use 7-10 hashtags per post, and do some research to find the best hashtags for your industry. You want to use hashtags that are popular, but not too popular because you'll get drowned out. If your customer base is localized, make sure to use popular local hashtags. If you're feeling extra creative and have the time, take a look at using Instagram stories. Unlike regular posts, you can include links here, which can be helpful for website traffic.
LinkedIn
Between your personal account and company account, you can be posting a lot here. Share company blogs, news about awards, special announcements and more, but keep it professional. No one cares if you went on an awesome vacation, unless you're writing a blog post about the awesome and creative out of office you left behind and all the fun responses you got which led to more leads… you get the picture. Try to share something on LinkedIn 1-2 times a week.
It may sound like a lot, but use a content calendar to keep yourself organized and we promise it'll be easier than you think and you'll see your social channels start to grow!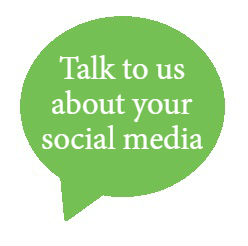 Joe built his first website in 2003. Way back then, he moved his Real Estate company into email marketing and then social media marketing on MySpace – yes, you read that right – MySpace. Since then, he's stayed immersed with all digital marketing channels and is a guru at 'all things Google.' Analytics, SEO and simplifying/optimizing complex sales funnels are his passions in the digital world, while his daughter, fishing, and various non-profits rule his free time.