A question for you – did you start your company without a business plan? I'm guessing you didn't. You took the time to think about why you were starting that business, and how you were going to pull it off. You thought about how to grow in a sustainable way, and what your goals were for your company. Hopefully you also thought about a marketing strategy, and part of a marketing strategy is having a social media strategy.
But most likely, you don't have a social media plan, or even a written plan for your marketing. If you don't have a plan, how do you know what direction you're going in? It's important to think about and plan on the how and why you're going to market your business.
A good social media strategy is an ongoing and agile document – it is never finished. You can build your own social media strategy, and the best place to start is by getting the people who care and invest in your business into a room. If you're a small business, it can be the whole team. If you're a larger company, it can be representatives from each department. Social media is a collaborative effort, so it helps to have lots of people understand what you're working towards.
What Goes Into A Social Media Strategy
What is your organization's mission?

Your mission is the reason you do anything, and should be incorporated into your social strategy. Everything you do on social media should help move the mission forward.

What are your goals for social media?

What are you trying to get out of all the time you and your staff spend on social media? Great goals include building community, educating about what you do, showcasing your company culture, etc. Bad goals include making money. Social media can and will help you do that, if you do it right, but if that's your main motivating going into it, you won't be very successful.

Who is your target demographic?

Imagine the ideal customer for your business. If you're a garden center, possibly your ideal customer is a woman, aged 45-65 who has a household income of more than $150,000 and lives within 20 miles of your storefront. Create your perfect customer, and then think about how you should market to that person. Identifying your target demographic will inform what you post, when you post, and the voice/wording you use in your posts.

What platforms will you use? 

Make a list of the platforms you're currently using, and make sure that they're all appropriate to help you achieve your goals. If you need to reach men within 15 miles of your business, Pinterest isn't the right platform for you. Also think about platforms that you may want to use in the future, but don't have the resources to do yet. Go reserve your usernames now so that they're ready to go when you are.

What kind of information will you share? 

The most time consuming part of doing social media can be coming up with content. This is where a team comes in! Everything can help brainstorm things to post. Make sure that the content you share somehow relates back to your goals, and is working to move your mission forward. You'll need enough content to post a few times a day (learn more about how often you should be posting on social media).
Other things to consider for your social media strategy;
what kind of information will you NOT share
who is in charge of curating and posting the content
how will you handle negative comments (should they arise)
what will you do in the event of a local, state or national crisis?
Need help with your strategy? Let us know how we can help!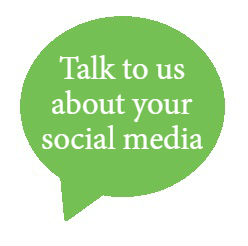 Joe built his first website in 2003. Way back then, he moved his Real Estate company into email marketing and then social media marketing on MySpace – yes, you read that right – MySpace. Since then, he's stayed immersed with all digital marketing channels and is a guru at 'all things Google.' Analytics, SEO and simplifying/optimizing complex sales funnels are his passions in the digital world, while his daughter, fishing, and various non-profits rule his free time.